Standard tilt trailers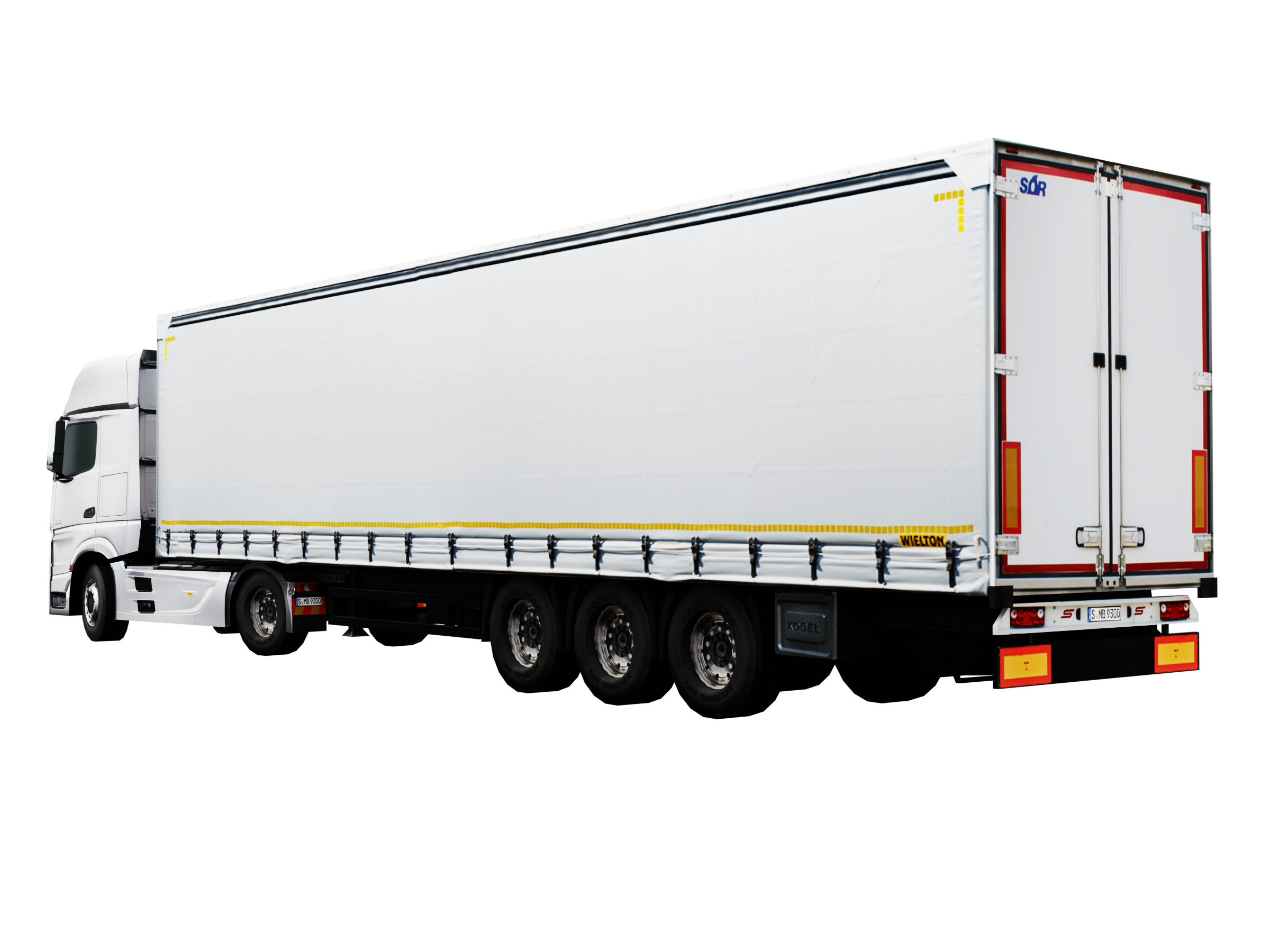 Vehicle parameters:
Load capacity
33 euro pallets
Load weight in EU
up to 25 000 kg
Measurements
13,62 m x 2,48 m x 2,70 m
Average age
less than 2 years
Fleet
625 Mercedes-Benz Actros trucks
Truck perks

Anti-slipping matts, Corners, Belts

Load security holes

TAPA locks, TIR Cable

Sliding roof
and speed curtain

Reinforcements
in roof section

Compliance
with standards

Aluminium Reinforced
sliding curtain
Destinations:
Our logistics company provides broad coverage across Europe, with a network of destinations that spans the continent: from Spain to Scandinavia and from UK to Italy. We are professionals, bringing confidence to your supply chain with reliable and efficient services: Full Truck Loads, Dedicated Fleet services, Truck maintanance, Storage.
With our skilled drivers, constantly updated fleet of trucks and experienced managers as well as extensive knowledge of logistics market, we can ensure your cargo is transported seamlessly across the borders.
Completed journeys

70% growth in last 5 years

67848

in 2022

Kilometres travelled, millions

+43% growth in last 5 years

58.2

in 2022

Vehicles

+72% growth in last 5 years

625

in 2023

Employees

+56% growth in last 5 years

1281

in 2023
Get a quote
To receive a customised quote to a specific shipping needs, please fill out the form below. Our representatives will review your request and get back to you as soon as possible.